About Us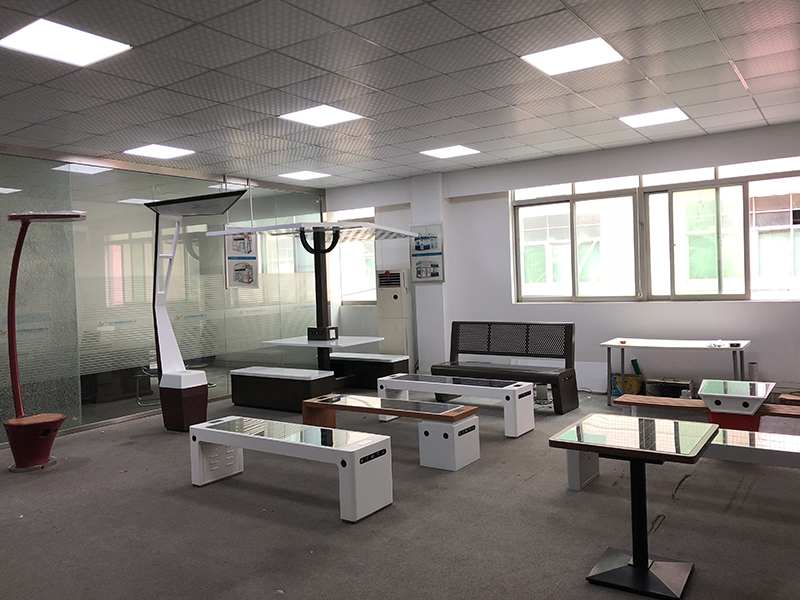 Shenzhen Weiyin Technology Co.,ltd which was established in the year of 2012,is specialized in different kinds of solar smart street furniture, including solar benches, solar bus shelters, solar street lights and solar garbage bins etc. Our first smart bench was developed in China in 2016, which works on only clean solar energy power thus decrease CO2 emission, and can provide free charging services for your phone or tablet, access to Wi-Fi network, bluetooth and LED light, etc. Due to the patent certificates in hand, Shenzhen Weiyin Techn...
The Fifteenth International Conference on Green and Energy-efficient Building & New Technologies and Products Expo is opened today and will last till end of this week. Many branded enterprises attened the fair, exhibiting their new ...

Weiyin Solar smart park benches item no. # 1805 and 1808 appear in Beijing Metro Park. They will continue to bring convenience to Beijing citizens. Our smart park benches work on clear solar energy. They provide charging for your phones...